OK, your website looks OK - But no one can find it on Google!
This situation is frustrating and it makes the website a little pointless – If it cannot be found by prospective customers it simply isn't working! So, what can be done?
Well, there are a number of reasons why the site is not ranking and most of them are pretty easy to fix providing you know what to look for – 2AP is a well established, father and son, partnership.
We know that we can help!
2AP specialise in ensuring that your website is ranked by Google generically, by natural listings, and that it can be seen by as many people as possible.
Why not call or email for an initial NO OBLIGATION, DISCUSSION OF YOUR NEEDS.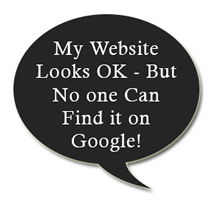 We also provide:-

Websites
SEO
Online Shops

Email Hosting
Website Hosting
Website Support
2AP.co.uk is a family business with a wealth of experience in website development and marketing. The company is based in Brierley Hill in the West Midlands and is able to assist companies and individuals throughout the UK.
The proprietor has been involved in website and server companies for many years and decided to launch 2AP as a separate entity in response to the needs of clients who have encountered issues with the pitfalls of the internet.
The service is simple – If you have any issues with Websites, Domains, Hosting, Emails etc… We can help!
If you have any questions, queries or problems with any aspect of your internet presence – Call or email – We can help!